Backboards are made to get messy. And every time your friendly EMS provider brings you a patient, they invariably have to swab it down to give the next patient a reasonably sanitary surface to lie on. But sometimes the boards get downright nasty and the cleanup job is a major production.
Enter… the backboard washer. I recently saw one of these for the first time at a Level III hospital in Ohio. Fascinating! Pop the board inside and seven minutes later it's clean. And I mean really squeaky clean. You may think it looks clean and a good hand wash, but just take a look at the effluent water coming out of this washer!
These units use standard 100V 20A power and only require a hot water hookup and a drain. They can wash two boards at once.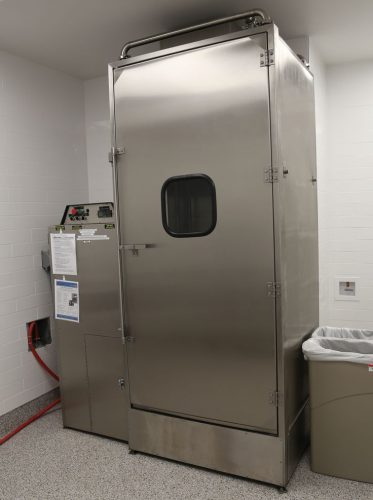 Hospitals in the know need to locate one of these next to a work area for completing paperwork and some free food. What could be better?